If you're a business owner looking for a new telecommunications system, you've no doubt read about or heard of the term "VoIP". But what does it mean?
VoIP stands for "Voice over Internet Protocol" and you've likely already used it in your personal or professional life. In simpler terms, it refers to a telecommunication system that leverages your internet connection to make audio calls.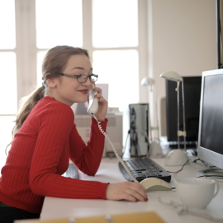 Zoom and Skype both use VoIP technology to connect your audio. So does Facebook Messenger. But it's not only for social media and internet platforms. 
Many telecommunications companies today are harnessing the power of VoIP systems to offer higher quality phone and fax solutions to businesses at more competitive prices.
The Advantages of VoIP
A VoIP service can really benefit your business. For one thing, switching from a broadband connection will significantly reduce your costs, in some cases up to 50%. A hosted PBX system doesn't require expensive and cumbersome hardware on site, which means there won't be extra repair and maintenance fees. These are already included in your monthly subscription price.
Another benefit is that VoIP allows you to make a call from anywhere with an internet connection. What's more, if you're unable to answer the call, you can direct the call to someone else or get your voicemail emailed to you. This gives you much more flexibility if you travel often or have a decentralized workforce. Plus, your virtual phone number travels with you wherever you go. That means your customers and colleagues can reach you on the same number they're already familiar with while you're overseas or even if you change business addresses.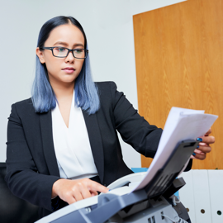 VoIP also scales easily as your business grows and offers enhanced features like virtual attendant and conferencing. Plus, you can enjoy clear voice quality as long as you have a strong internet connection with good bandwidth.
Investing in VoIP for your business
While it's possible to get by with a free VoIP service, it's not ideal for a business. You're much better off investing in a secure system, especially if you're sharing sensitive client or business information over the phone. VoIP systems leverage the security features of IP technology, such as encryption, to protect your data. A trustworthy VoIP provider will also guarantee a reliable connection so you don't drop a call during an important business meeting with a customer. This reliability and safety translates into perceived value in the eyes of your customers.
Unite Communications offers exceptional VoIP services at a fraction of the cost of other providers. We provide custom telecommunications solutions to meet your business needs, including a hosted PBX, a unified virtual phone number, a virtual attendant, conferencing and much more. Plus you'll get around the clock security and monitoring. While the big guys increase their prices almost annually, we're always looking for ways to decrease our prices all while providing you with more value.
Switch today to get more of what you need — and less of what you don't.