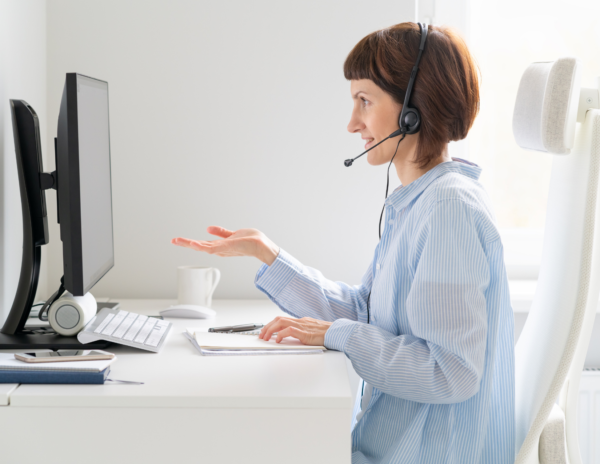 As more businesses shift to remote or hybrid working environments, workforces are becoming less centralized. Many businesses are moving away from having downtown offices that house a majority of their employees. While this brings many benefits for companies, there are certainly some challenges as well.
One major challenge is that customers may have a more difficult time getting in touch with different departments at your business. Thirty years ago, a customer could simply call a company's main telephone number and be directed to the appropriate person they were looking for. With a decentralized workforce, this can be much more difficult. A virtual receptionist can help solve this problem by being a central touchpoint for customers.
What is a virtual receptionist?
A virtual receptionist is very similar to having an in-house receptionist at a company. The main difference is that a virtual receptionist is remote, i.e., no longer in the central office. It can take the form of a full-time dedicated employee answering calls remotely on behalf of the company or a technology solution. 
In the world of technology solutions, a virtual phone receptionist would be software that "answers" when a customer calls the main company telephone number and directs them to the appropriate department or resource.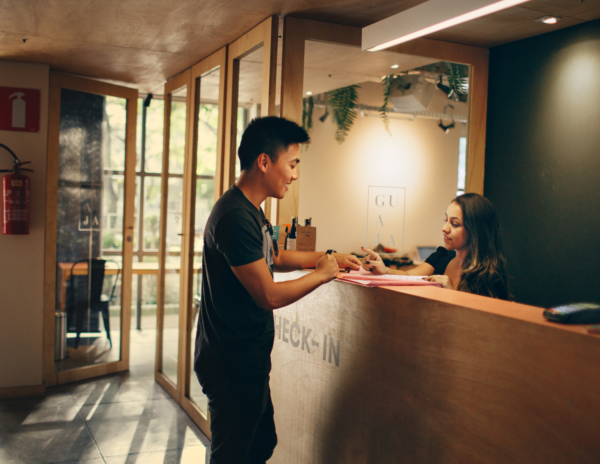 What are examples of virtual receptionist solutions?
A virtual receptionist is most commonly described as software that acts as a digital telephone answering service. It "picks up" the incoming call and uses a series of automated messages and keypad options to resolve basic customer needs, such as scheduling appointments, routing calls to employees or providing account information. A virtual receptionist can also provide a call directory with employee extensions for customers.
How does a virtual receptionist work?
If your business doesn't have a central office, or if you are currently transitioning to a remote working environment (and you still want customers to easily reach the right resource at your company), a virtual receptionist service may be exactly what you need. 
It works by establishing a single centralized number for your business that's either toll-free or local, making it easier than ever for your customers to get in touch with you. It also provides extensions for all your employees and routes to any device you choose. No matter where you or your employees are – at the office desk, working from home or out on the road – customers can still use the same number to reach you.
Virtual receptionist services also offer voicemail and fax message forwarding services directly to your email. That way, you can exchange faxes with customers and suppliers that still use fax machines — even if your office got rid of yours years ago.
Unite Virtual Attendant Services
Unite Communications' Virtual Attendant service offers a user-friendly virtual receptionist service that allows your customers to connect with you quickly and conveniently. With Unite Virtual Attendant, you get an auto attendant, personal phone extensions and voicemail, a dial-by-name directory, and both voice and fax delivered to your email, all through local or toll-free phone numbers.
If you're interested in learning more about Unite Communications' Virtual Attendant service, contact us today!